Helping you to achieve your
weight

and

lifestyle

health

goals.
Your Confidence | Your Happiness | Your Body
I know what it's like to feel the shame and frustration of being trapped within an overweight body…
No one should have to suffer with being unable to pursue their dreams because of their weight. I believe everyone should be empowered to live a life of health, confidence and freedom. That's why you need a clear plan with a personal guide that knows how to help you get there!
I help people achieve their health goals…
Here's how!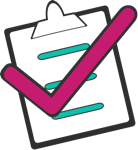 Personal Guide
Systematic Plan
Community
A guide that understands and supports you throughout your journey
A personalized eating plan with education that adjusts your mindset
A community that will embrace and strengthen you into lasting success
Schedule your
FREE

Health Session 
to start creating your personalized health plan!